Ramsey Family Cemetery, Randolph County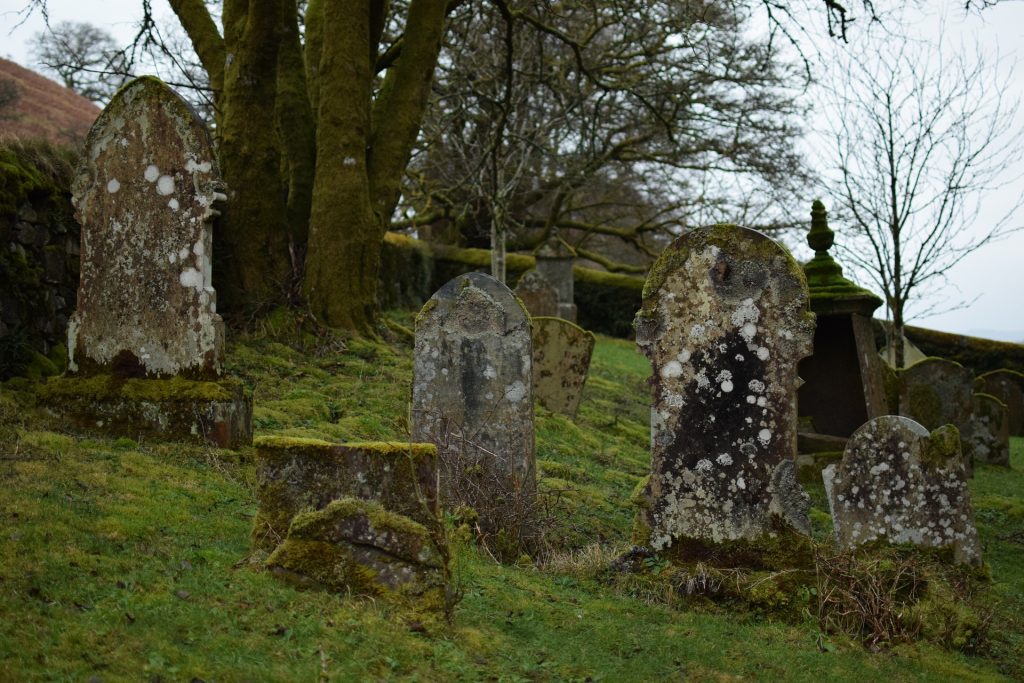 Ramsey Family Cemetery
Above the high road of 5 Forks Road out of Pickens.
Three graves deep in the woods that was once the end of the field.
Winnie M Ramsey
April 15, 1812 – Jan 10, 1890
Aged 77 yrs 8 m 25 Ds
Farewell dear mother sweet thy rest
Weary with years and with pain
Farewell till in some happy places
We shall behold thy face again.
Silas M Ramsey
Dec 25, 1807 – Sept 15, 1881
Aged 73 yrs 8 months 20 days
Farewell my wife and children all
From you a father Christ doth call
Morn not for me, it is in vain
To call me to your sight again.
Third grave is marked only with field stones.
Note:  The Ramsey family had the Penbro (Webster County) Post Office that was located near Windy Gap.  Penbro and Windy Gap were very near the location of the Ramsey graves.
Reading Completed by Anna M. Chandler & Cheryl A. Nail